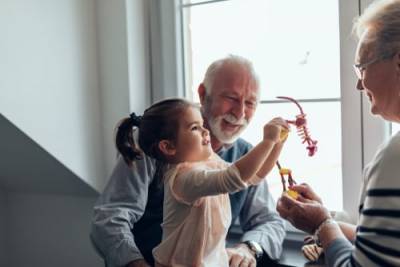 In an ideal situation, a child is brought up with healthy regular contact with both parents, as well as all grandparents. In reality, of course, things don't always work out this way, particularly when it comes to grandparents. Grandparents often play a vital role in the development of children, but the law simply doesn't give too much weight to grandparents when it comes to legal rights with respect to grandchildren. In the State of Texas, grandparents can obtain legal custody of a grandchild, but doing so is quite difficult. When compared with legal custody, grandparents may seek a visitation order with grandchildren. But, as we will discuss, even obtaining a visitation order from a Texas court isn't easy.
The Basics of Grandparent Visitation Orders
The difficulty in obtaining a visitation order for grandparents ultimately derives from the simple fact that parents have the highest influence when it comes to their children. Consider this point: if grandparents can simply acquire a visitation order without much trouble, how would this affect the parents' ability to raise their child? Texas courts recognize the importance of grandparents, and the role that grandparents play in the lives of grandchildren, but courts must follow the principle that parents have the ultimate authority.
...