Scholarship Fall 2023 Winner Anthony Merritt
Fall 2023 Winner Of the Adopted Child Scholarship
Anthony Merritt
Anthony Merritt has been named the Fall 2023 winner of our Adopted Child Scholarship. Anthony is starting his college academic career at Tarleton State University where he plans to study Wildlife Science. After he earns his Bachelor's degree, he intends to attend game warden school in order to pursue his goal of becoming a Texas Game Warden.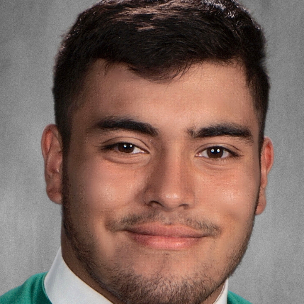 Read Anthony's Essay:
My name is Anthony Merritt and I am pursing a Bachelor of Science in Wildlife Management. I have always dreamed of graduating high school and then attending college. I was not sure that day would ever come as I did not have a great childhood as I was in and out of foster care in Texas. My biological mother had a difficult time making sure me and siblings were taken care of. My childhood was very unstable and education was not promoted as being important. I missed a lot of the first years of school as my biological mother did not send me regularly to school. I was very behind starting out in early elementary education.
I was very fortunate enough to finally find my forever home when I was 8 years old. I was adopted by my forever family who for the first time in my life showed me what true love was and how parents are supposed to treat their child. I was shown what unconditional love really means. My adopted mother is a public school teacher in Texas and showed me that getting an education is very important in life. It was at that point that I really understood what it meant to work hard in school and do my very best. I was very behind due to the lack of importance of education and I have had to work extremely hard to get caught up to where I am today. I am pleased to say that I am on track to graduate in May 2023 with straight A's. I have learned what it means to put in the hard work and overcome adversity. Education is very important and I want to continue working my hardest to get in college and succeed at becoming a game warden in Texas.
My adopted family helped me to develop a love for helping people and the outdoors. My adopted family also showed me the importance of being active in my school and community. I became active in my FFA Chapter at Overton and I am on the livestock show team, livestock judging team, as well as an FFA Chapter Officer. I am currently the Overton FFA Vice President. I firmly believe these activities have helped me to understand what it means to be a part of a team and being able to work together for the greater good. I am also an active member of varsity sports including football and baseball. I have been a team captain and helped motivate and encourage the younger athletes to do their best and what being a team family really means. I am also on the student council as well as FCA (fellowship of Christian athletes). I have tried to be the example to other students at Overton and show them the right way and to never give up.
I love being outdoors and working with animals and want to pursue a career to where I can help people as well as animals. My end goal is to become a game warden in Texas. I could not think of a better career opportunity that would let me be able to live out my true passions of helping people and animals. I know it will be hard work but as I stated above I learned at a very early age what it means to overcome adversity and learned the true meaning of what it takes to become successful. I will put in the work and do my very best as I will succeed in living out my dream of becoming a game warden. I believe my time spent in activities in school and in the community have given me a great deal of experience to help me succeed in life and at the next level in college.
In order for me to be able to be successful I will need scholarships to be able to afford attending college. I am one of the hardest working individuals you will come across. I am very grateful and blessed for everything that God has provided in my life. I know that all things are possible as long as I work hard and do my best. I will be forever grateful for consideration of a scholarship to help me pursue my lifelong dreams of becoming a Game Warden in Texas.
Finding The Right Attorney Matters. Contact Us Today.
A family lawyer does much more than simply provide legal answers. Our lawyers explore a variety of different solutions to help you achieve your goals and secure your family's financial and emotional future and stability.
To discuss your case or set up a consultation, call us at 972-562-9890 or use the online contact form.