LET US BE YOUR
FAMILY'S

ADVOCATE
5 Types of Valuable Assets to Consider in a High Net Worth Divorce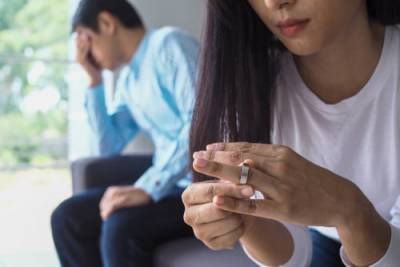 Couples that choose to end their marriage and get a divorce will need to address a variety of issues related to their property and finances, their children, and other areas of their lives. While these issues can be complicated in any situation, those who are involved in a high asset divorce may need to deal with multiple types of complex assets. By understanding the types of marital property that may need to be considered during the divorce process, couples with a high net worth can make sure they are approaching financial matters correctly.
Addressing and Dividing Complex Assets
For divorcing couples who reside in the state of Texas, community property must be divided in a matter that is "just and right." Community property includes all assets and debts acquired by either spouse while they were married. In high net worth divorce cases, a couple may need to consider complex assets, including:
Financial accounts and investments - A couple may own and use multiple types of bank accounts both together and separately, such as savings accounts, checking accounts, money market accounts, and certificates of deposit (CDs). In addition to dividing the funds in these accounts, other types of investments will also need to be considered, such as stocks, bonds, and cryptocurrency.

Real estate - In addition to the marital home where they primarily live, a couple may own other types of property, such as vacation homes, guest homes, or residential or commercial properties that are rented to tenants. Depending on the value of a property and the financial resources available to each spouse, a couple may determine whether either spouse will have sole ownership of different properties or whether properties may be sold during the divorce process.

Retirement assets - Spouses may have 401(k) or IRA accounts meant to provide them with financial resources after their retirement. Individuals with a high net worth may also have a variety of other assets that will need to be considered, such as deferred compensation, pensions, or executive retirement packages. When dividing certain types of retirement assets, a qualified domestic relations order (QDRO) should be used to complete transfers of funds. A QDRO will prevent penalties or taxes from being applied when funds are withdrawn from an account before the account holder reaches retirement age.

Business interests - If either spouse has founded or invested in a business, the value of their ownership shares will need to be considered during the divorce process. In many cases, a business valuation will need to be performed to ensure that the current and future value of these assets are understood by both parties. Other issues related to a business may also need to be considered, such as the tax benefits the business owner can realize due to the carryover of losses from previous years.

Valuables - A couple may own multiple types of valuable items, including jewelry, artwork, collectible sports memorabilia, vintage cars, or boats. These items may need to be appraised to ensure that they can be divided fairly during the divorce process.
Contact Our Collin County High Net Worth Divorce Attorney
A divorce in which either spouse earns a high income or a couple owns significant assets can become very complicated. To ensure that financial issues will be addressed correctly, it is important to work with an attorney who has experience representing clients in these types of cases. The Ramage Law Group provides skilled and experienced representation in multiple types of divorce cases, and we work to protect our clients' rights and interests and help them resolve their legal issues successfully. Contact our McKinney high asset divorce lawyer at 972-562-9890 to set up a confidential consultation and learn how we can assist you.
Sources:
https://statutes.capitol.texas.gov/Docs/FA/htm/FA.7.htm
https://www.forbes.com/sites/kimberlynelson/2021/10/17/hidden-in-plain-sight-dont-overlook-these-assets-during-a-divorce-negotiation/
https://www.forbes.com/sites/jefflanders/2011/04/12/understanding-how-assets-get-divided-in-divorce/
Finding The Right Attorney Matters. Contact Us Today.
A family lawyer does much more than simply provide legal answers. Our lawyers explore a variety of different solutions to help you achieve your goals and secure your family's financial and emotional future and stability.
To discuss your case or set up a consultation, call us at 972-562-9890 or use the online contact form.