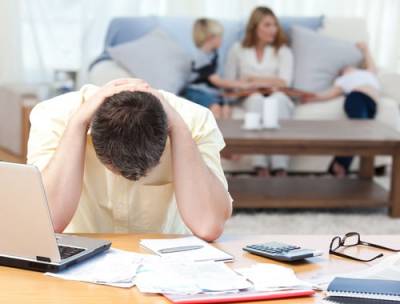 Financial debt is a major cause for concern around the United States, at the individual and family levels, as well as on a collective scale. Families fractured by divorce or other types of similar stresses may be particularly susceptible to growing debt, as financial obligations may be harder to meet on a single income, combined with countless other contributing factors. However, a recent study suggests that parents with certain types of debt may place their children at increased risk for behavioral problems in the future.
Quality of Life Connections
The study was conducted by researchers at the Institute for Research on Poverty at the University of Wisconsin-Madison and looked at data from more than 9,000 children and their mothers over a period of nearly 40 years. The research also categorized debt into four distinct types: home, education, automobile, and unsecured debt, which included credit cards, certain loans, and medical debt. Looking for possible connections, the team also examined the socio-emotional health and behavioral concerns of the participating children.
According to the study's findings, while larger amounts of total debt was associated with poorer behavior overall, home- and education-related debt were correlated with higher degrees of emotional health. Unsecured debt, conversely, was "associated with lower levels of, and declines in child socioemotional well-being."
...