LET US BE YOUR
FAMILY'S

ADVOCATE
What Rights Do Parents Have as Conservators of Their Children?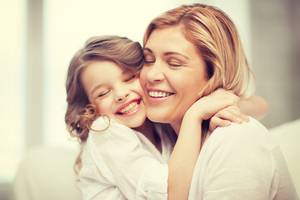 There are multiple types of situations where parents will need to address child custody issues. While this is most commonly a factor in divorce proceedings, parents who are unmarried may also need to determine how they will share custody of their children. In Texas, the legal custody of children is known as "conservatorship," and parents will need to understand the rights and obligations that will apply to them, including in situations where parents are named as joint managing conservators or when one parent will have sole conservatorship of their children.
Rights of Sole or Joint Conservators
In most cases, family courts presume that it is best for parents to share joint conservatorship. However, there are some situations where sole conservatorship may be appropriate, including when one parent has not been closely involved in children's lives, or when a parent lives in another state. Even if one parent is named the sole managing conservator, the other parent may be named a possessory conservator, allowing them to spend regular visitation time with their children.
A parent who is named a joint or sole conservator of a child will have the following rights, and these rights will apply to them at all times:
The right to receive all appropriate information from the other parent about their child's health, matters related to education, and any other details about the child's general welfare.

The right to be involved in decisions about how the child will be raised, including matters related to medical care and overall health, educational issues, and the child's welfare and well-being.

The right to access the child's records, including information about medical and dental care, psychological treatment, and school and educational records.

The right to consult with children's medical providers, including doctors, dentists, or psychologists.

The right to consult with teachers and school officials about the child's education, general welfare, and school-related activities.

The right to attend activities at children's schools, including field trips, performances, and lunches.

The right to be designated as an emergency contact for the child.

The right to consent to emergency treatment in situations where the child is at risk of immediate harm.

The right to manage assets distributed to the child by the parent or a member of the parent's family.
When either parent is in possession of children at times when the children are staying in their homes or spending visitation time with them, they will have the following rights and obligations:
The obligation to provide the necessary care and protection for the child, as well as all reasonable forms of discipline.

The obligation to provide all necessary support for the child, including food, shelter, and clothing.

The right to consent to non-invasive medical or dental procedures on behalf of the child.

The right to make choices about a child's religious practices and moral training.
Contact Our McKinney Child Conservatorship Attorney
If you are a parent who is going through a divorce, or if you need to address child custody matters as an unmarried parent, The Ramage Law Group can help you determine the best way to approach decisions about conservatorship. We will work with you to negotiate a parenting plan that will fully detail the rights and responsibilities of both parents, and we help you make sure you will be able to maintain a close relationship with your children and ensure that their ongoing needs will be met. Contact our Collin County child custody lawyers at 972-562-9890 to discuss these and other issues in a confidential consultation.
Source:
https://statutes.capitol.texas.gov/Docs/FA/htm/FA.153.htm
Finding The Right Attorney Matters. Contact Us Today.
A family lawyer does much more than simply provide legal answers. Our lawyers explore a variety of different solutions to help you achieve your goals and secure your family's financial and emotional future and stability.
To discuss your case or set up a consultation, call us at 972-562-9890 or use the online contact form.