LET US BE YOUR
FAMILY'S

ADVOCATE
How Social Media Could Negatively Affect Your Divorce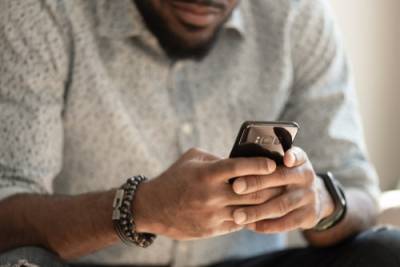 We all know people who invest substantial time and energy in posting the details of their lives on social media networks such as Facebook, Snapchat, and Instagram. In some situations, the attraction of social media is strong enough that it causes people to lose touch with the things that are happening in real life. While most people are able to use social media in a reasonable way—such as to connect with distant family and friends, others want to broadcast more to the outside world. When you are in the midst of a legal action that affects you personally, such as a divorce, it is important to recognize the dangers of putting your life out there for all to see.
Mixed Messages
The first thing you need to keep in mind about social media and divorce is that literally anything you post could eventually be presented as evidence in your case. Posting on the internet does not require ink and paper, obviously, but emails, text messages, and even screenshots of posts can be printed and presented in court. This is especially important if your social media profiles are at odds with what you have presented in your filings. For example, if you reported in your divorce paperwork that you are currently between jobs, but your profile on LinkedIn says you work for a buddy's business—maybe under the table—questions are likely to be raised.
Similarly, you are likely to face questions based on experiences and photos you share on Instagram or Facebook. You might, for example, assume that your privacy settings prevented your soon-to-be ex-spouse from seeing the photos you posted of your recent trip to Jamaica. But, what happens if a mutual friend shows your spouse anyway? And how do your photos align with your claim that you do not have money for basic expenses? Even if someone else paid for your vacation, you are likely to have some difficult explaining to do.
Be Careful What You Post and What You Delete
Most of us are acutely aware that social media allows us to present the "best" version of ourselves to the outside world. Even as we struggle with depression or anxiety, our social media profiles are likely to be full of happy, optimistic posts. For the most part, such a depiction is fairly harmless and unlikely to cause legal concerns. When you are in the midst of a divorce, things are much different, and it is critical for you to be who you claim to be. If your social media accounts could cause issues for your divorce, you might need to take a big step back for a bit.
What you delete is also as important as what you post. Social media sites keep track of all of your activities, including the posts and photos that you delete, and those records could potentially be subpoenaed if there is a valid reason for doing so. If you go through and perform a mass deletion of your posts after filing for divorce, there are likely to be some very valid questions about what you deleted and why.
Contact a McKinney Divorce Attorney For Help
If you are facing the possibility of divorce, an experienced Collin County family lawyer can help you develop a strategy for managing social media during the next few months. Contact The Ramage Law Group to discuss your situation with a skilled member of our team. Call 972-562-9890 for an appointment today.
Source:
https://www.huffpost.com/entry/a-look-at-how-social-medi_b_10633940
Finding The Right Attorney Matters. Contact Us Today.
A family lawyer does much more than simply provide legal answers. Our lawyers explore a variety of different solutions to help you achieve your goals and secure your family's financial and emotional future and stability.
To discuss your case or set up a consultation, call us at 972-562-9890 or use the online contact form.