LET US BE YOUR
FAMILY'S

ADVOCATE
Do Mothers Always Get Primary Custody in Texas?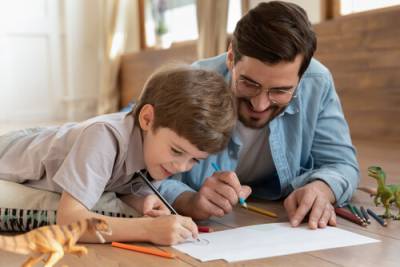 It is a common, but incorrect, belief that in a divorce, the mother will prevail and have child custody issues decided predominantly in her favor. Under Texas law, all judicial decisions regarding child custody must be decided in the best interests of the children involved. The gender of a parent is rarely relevant to this consideration.
In many cases, living primarily with the father is found to be in the best interests of the child. This is especially true if there is any factor suggesting that the mother could be potentially harmful to the children or is a less fit parent than the father. Fathers are frequently apprehensive at the outset of child custody proceedings out of concern that courts may be biased against them. While on a subtle level, some judges may have a slight bias in favor of the mother, outright discrimination is verboten. It is still prudent for a father entering child custody proceedings, incident to divorce or otherwise, to be represented by an attorney who is experienced in protecting the rights of fathers.
How Are Child Custody Decisions Made at the Judicial Level in Texas?
Many child custody disputes are not decided by a judge at all, but by the parents using collaborative family law techniques such as mediation. This is the preferred route by many parents; however, in some cases it is necessary to bring the case before a judge so that the court can make decisions when the parents are unable to agree on a reasonable division of decision-making powers and physical custody schedule.
At the judicial level, decisions regarding child custody must be made in favor of the child's best interests, rather than the interests of either parent. The court will consider factors including the respective stability of each parent's household, the emotional and physical needs of the child, and the expressed wishes of the child. Concerns of abuse or criminal activity by either parent may come into play. However, there is no overt suggestion in Texas law that a mother should receive preferential treatment in child custody disputes.
One issue that fathers commonly face as each factor in deciding custody concerns is considered is that frequently, mothers are the primary caregivers. If a child is habituated to being cared for predominantly by one parent, courts may find it better to continue with the arrangement. However, this factor is not dispositive, nor is any other single factor in the majority of cases. Fathers and mothers are to be treated equally under the law.
Contact a Collin County, TX, Child Custody Lawyer
The Ramage Law Group is committed to helping parents of all genders pursue the custody arrangement that is best for them and their children alike. Our caring McKinney child custody attorneys will strive to reach a favorable final custody arrangement on your behalf. Call 972-562-9890 for a consultation.
Source: https://statutes.capitol.texas.gov/Docs/FA/htm/FA.153.htm
Finding The Right Attorney Matters. Contact Us Today.
A family lawyer does much more than simply provide legal answers. Our lawyers explore a variety of different solutions to help you achieve your goals and secure your family's financial and emotional future and stability.
To discuss your case or set up a consultation, call us at 972-562-9890 or use the online contact form.