LET US BE YOUR
FAMILY'S

ADVOCATE
How Can I Recover Assets My Spouse is Trying to Hide?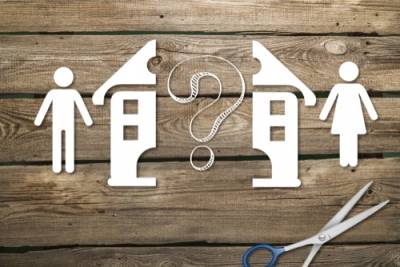 Texas law requires couples who are getting divorced to divide their assets and debt. Usually, though not always, Texas - which is a community property state - divides assets equally between spouses. However, spouses who are afraid of getting shortchanged in their divorce or who are willing to take advantage of their spouse may be willing to hide assets to tip the asset division process unfairly in their favor. If you are getting divorced and are worried that your spouse may try to hide assets, make sure you have an experienced Texas divorce attorney.
How Will I Know if My Spouse is Hiding Assets?
Often, spouses will divide and conquer chores and responsibilities within a marriage. This often leaves one spouse in charge of managing a family's financial affairs. If your spouse has been responsible for paying bills, tracking your bank account balances, and managing your retirement accounts, you may not have a full picture of your financial affairs, which could make it easier for your spouse to deceive you during the asset division process.
While it is never possible to fully anticipate whether a spouse will try to hide assets, pay attention to your spouse's behavior and see if your gut tells you things are not adding up. If you thought he or she made a certain amount of money, but their financial affidavit states otherwise, follow up. If a bank account balance seems low, find out why.
How Do Spouses Hide Assets During Divorce?
The way a spouse may try to hide assets will often depend on that spouse's level of financial sophistication. As silly as it may seem, many spouses simply revert to hiding cash in places they think it cannot be found. Others use more complex methods, including:
Overpaying on taxes in anticipation of a larger tax refund the following year

Disguising cash in a business by appearing to pay nonexistent employees, making up expenses, or failing to report income

Delaying a bonus or promotion

Deliberately undervaluing assets

Hiding money in offshore bank accounts or in secret bank accounts or safe boxes in the U.S.
If your spouse is using any of these tactics - or even if you just suspect they may be - your attorney will have certain strategies to uncover hidden assets and make sure you get your fair share. While the exact strategy will depend on your circumstances, common methods of recovering hidden assets include hiring private investigators or forensic accountants, summoning your spouse to a deposition, and more.
Meet with a Collin County, TX Asset Division Lawyer
Every spouse deserves to get their fair share of marital assets in a divorce, and The Ramage Law Group is here to help ensure you get yours. If you are worried that your spouse will not fully disclose assets, work with an assertive, knowledgeable team of McKinney, TX asset division attorneys by calling us today at 972-562-9890 and scheduling a confidential consultation.
Source:
https://guides.sll.texas.gov/community-property/property-division-in-divorce
Finding The Right Attorney Matters. Contact Us Today.
A family lawyer does much more than simply provide legal answers. Our lawyers explore a variety of different solutions to help you achieve your goals and secure your family's financial and emotional future and stability.
To discuss your case or set up a consultation, call us at 972-562-9890 or use the online contact form.