LET US BE YOUR
FAMILY'S

ADVOCATE
Understanding Father's Rights in a Child Custody Case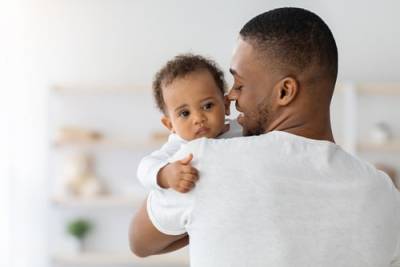 Up until the past 20 years or so, it was generally assumed that in a child custody case, the mother would likely get primary physical custody of the child and the father would have visitation. However, as societal norms have changed, so too has the attitude about fathers' rights to custody, and the legal system is recognizing the importance of involving fathers in their children's lives post-divorce. The following are some of the reasons why these changes have taken place. If you would like to learn more about the father's rights and child custody regarding your situation, contact The Ramage Law Group for more information.
Gender Equality
One of the key arguments supporting a father's right to custody is the principle of gender equality. It is widely acknowledged that both parents play crucial roles in a child's development and well-being. Granting equal custody rights to fathers ensures that they have the opportunity to build strong relationships with their children and be actively involved in their upbringing. This benefits not only the father but also the child, as it provides them with a sense of stability, emotional support, and access to a diverse range of parental perspectives.
Best Interest of the Child
Another crucial aspect of supporting a father's right to custody is the best interests of the child. Every state, including Texas, bases child custody decisions on the best interest of the child doctrine. The court will consider the child's age, the relationship the child has with each parent, and the ability of each parent to provide a nurturing and stable environment for the child. This doctrine applies to both parents.
Research
Multiple studies have concluded how important it is for a child's development to have both parents involved in their lives. When a child's father is actively involved in the child's life, the child does better emotionally and socially, has higher self-esteem, maintains healthy relationships with others, and performs better academically.
Collaborative Co-Parenting
It is important to note that advocating for a father's right to custody does not mean undermining the importance of mothers. Rather, it seeks to create a balance where both parents have equal opportunities and responsibilities in raising their children. Collaborative co-parenting arrangements that prioritize the child's needs are often encouraged, allowing both parents to maintain strong bonds with their children. Many courts promote shared parenting custody agreements that encourage both parents to be actively involved in their children's lives.
Contact a Collin County Divorce Attorney for Legal Help
If you would like to learn more about father's rights and child custody, call The Ramage Law Group at 972-562-9890 to schedule a confidential consultation with a dedicated McKinney, TX child custody lawyer.
Source:
https://tfrm.org/equal-shared-parenting/
Finding The Right Attorney Matters. Contact Us Today.
A family lawyer does much more than simply provide legal answers. Our lawyers explore a variety of different solutions to help you achieve your goals and secure your family's financial and emotional future and stability.
To discuss your case or set up a consultation, call us at 972-562-9890 or use the online contact form.