LET US BE YOUR
FAMILY'S

ADVOCATE
Do Children Testify in Child Custody Cases?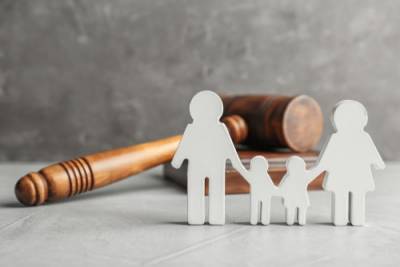 While many issues can cause conflict and fighting in a divorce, one of the most emotional issues is child custody. No parent wants to be separated from their child, but in most divorces, neither parent will have their child with them 100 percent of the time. In the best of circumstances, the couple will be able to negotiate a custody and parenting time agreement, however, most Texas divorce attorneys can attest that it is often the court that ends up making that decision.
How Does the Court Decide Custody?
In every child custody case, the goal of the court is to decide custody based on the best interest of the child standard. There are a number of factors that the court will examine when making this determination, including:
The child's age

The emotional relationships the child has with each of the parents, siblings, and other caregivers

The ability of each parent to meet the child's physical and emotional needs

The mental and physical well-being of each parent

Any history of domestic violence for either parent
The gathering of this information usually comes from the testimony of both parents, as well as the investigation and report compiled by the guardian ad litem appointed to the case. The judge will also consider the wishes of the child, depending on the child's age and maturity level.
Many parents are concerned their child may be required to testify in court, however, it is rare that this occurs. The experience of testifying in court could be traumatic for the child, especially given that both parents would likely be present. The pressure of not disappointing or feeling they need to protect their parents could place a heavy emotional burden on the child, no matter how old they are.
Instead, if the judge wishes to speak with the child, the conversation takes place privately, usually in the judge's chambers, without the parents present.
Contact a Collin County Divorce Lawyer Today
Even the friendliest of divorces can suddenly turn contentious, especially when there are children involved. It is not uncommon in these cases for one parent to begin making false allegations against the other to try to convince the court that the parent is unfit for custody. Make sure your parental rights are protected by having a skilled McKinney, TX child custody attorney representing you. Call The Ramage Law Group at 972-562-9890 to schedule a private and confidential consultation.
Finding The Right Attorney Matters. Contact Us Today.
A family lawyer does much more than simply provide legal answers. Our lawyers explore a variety of different solutions to help you achieve your goals and secure your family's financial and emotional future and stability.
To discuss your case or set up a consultation, call us at 972-562-9890 or use the online contact form.