LET US BE YOUR
FAMILY'S

ADVOCATE
Does a Spouse's Cheating Have a Financial Impact on Divorce Outcome?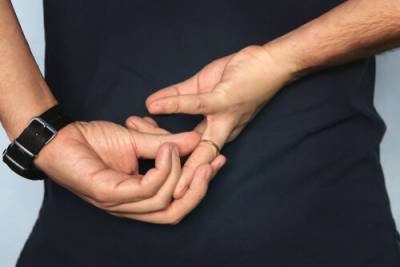 One of the most devastating things that can take place in a marriage is if one spouse cheats on the other. Whether the cheating was a one-time event, a long-term affair, or a pattern of behavior, infidelity destroys the trust that the couple had for each other and crumbles the foundation of the marriage. Many marriages are unable to survive the transgression(s). The question many injured spouses have is how or will the other spouse's cheating impact the outcome of the final divorce decree. The following is a brief overview, but for more detailed information regarding your specific circumstances, it is important to consult directly with a Collin County divorce attorney.
Does Cheating Affect the Division of Assets?
Texas is a community property state, meaning that the marital estate will be divided in a 50/50 split. Although the court cannot punish a cheating spouse by awarding them less of their share of the marital estate, there may be situations where the court can hold the spouse financially responsible if it can be shown that marital funds were used for cheating. This is legally referred to as "dissipation of marital assets."
If the cheating spouse used marital funds to pay for gifts, trips, hotel rooms, meals, or other expenses, half of the total spent could be awarded to the injured spouse. For example, if the cheating spouse spent $10,000 of marital assets for their affair, then $5,000 would come off the top of the total amount of the marital estate and be given to the injured spouse. The balance left over would then be subject to the division of assets between the two.
Prenuptial or Postnuptial Agreements
Another factor that could impact whether cheating will affect the division of assets is if the couple has a prenuptial or postnuptial agreement that includes an infidelity clause. These clauses usually stipulate what type of financial penalty the cheating spouse will suffer. These clauses are usually enforced by Texas courts as long as the agreement is legally valid.
Realizing the Emotional Impact of Cheating
Regardless of the state of the marriage, discovering a spouse has cheated will likely cause strong feelings of anger, betrayal, resentment, and hurt. The divorce process can be difficult enough, but these added emotions can raise the level of acrimony even higher, making it even more difficult for the couple to peacefully negotiate all of the issues that must be addressed in the divorce. This can result in long, drawn-out, and expensive legal battles, resulting in high court fees and attorney costs.
It is important for spouses who are going through this to have a solid base of emotional support, including family and friends, that they can turn to. Many people in these situations often find it helpful to seek out professional counseling during this time, as well. And do not forget to take the time to practice self-care to help with your healing.
Contact a Collin County, TX Divorce Lawyer Today
If you have discovered your spouse has cheated and would like to find out what your legal options are, call The Ramage Law Group to schedule a confidential consultation with one of our seasoned McKinney, TX divorce attorneys. Call 972-562-9890 today.
Finding The Right Attorney Matters. Contact Us Today.
A family lawyer does much more than simply provide legal answers. Our lawyers explore a variety of different solutions to help you achieve your goals and secure your family's financial and emotional future and stability.
To discuss your case or set up a consultation, call us at 972-562-9890 or use the online contact form.