LET US BE YOUR
FAMILY'S

ADVOCATE
What Are the Pros and Cons of Collaborative Divorce in Texas?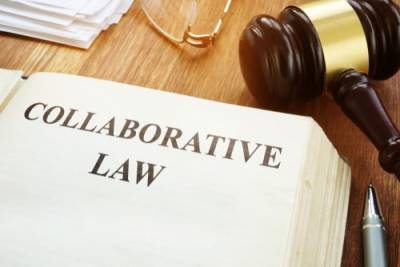 Divorce is difficult and tiring, usually leaving people in emotional and financial turmoil. Collaborative divorce is a great strategy to try to reduce the negative impact of divorce. While a collaborative divorce has benefits, it is not suitable for everyone. If you want to learn more about collaborative law so you can make an informed decision, consult an attorney. They will help you navigate all the advantages and drawbacks unique to your situation.
What is Collaborative Divorce?
Collaborative divorce is a process that allows divorcing couples to plan their divorce decree carefully and with the help of as many professionals as necessary. Rather than litigating their differences in court, couples using collaborative divorce will discuss their issues proactively and rely on the help of other people to solve their problems. This could include:
Child psychologists

Divorce coaches

Financial experts

Mediators

Academic advisors

Anyone else who can help make the transition from married life to separation smoother and more peaceful
What Are the Advantages of a Collaborative Divorce?
One main benefit of collaborative divorce is that it encourages a kinder and more stable environment for all parties. It allows you to communicate openly and clearly with your ex-partner, which is ideal if you have children.
Another significant benefit is that couples have more control over their divorce process. If the intervention of the Texas court system is needed, then a judge has the final say after both parties present their case. Collaborative divorce, in contrast, provides room for original solutions within a divorce decree that fit a couple's preferences closely.
What Are the Disadvantages of a Collaborative Divorce?
The addition of various specialists can make collaborative divorce a pricey process. Furthermore, if the collaborative process breaks down, the entire team dissolves, and each spouse's attorney cannot represent them moving forward in a contested divorce. The risk of failing to achieve an agreement is an expensive one; however, this can motivate everyone involved to work harder to find workable solutions.
Contact a McKinney, TX Divorce Attorney
If you are having difficulty deciding whether a collaborative divorce is the right choice for you, we can help. Here at The Ramage Law Group, our skilled team of divorce attorneys has the knowledge and skill to answer all of your questions and represent you fairly. Secure one of our professional Collin County divorce attorneys by calling us at 972-562-9890.
Finding The Right Attorney Matters. Contact Us Today.
A family lawyer does much more than simply provide legal answers. Our lawyers explore a variety of different solutions to help you achieve your goals and secure your family's financial and emotional future and stability.
To discuss your case or set up a consultation, call us at 972-562-9890 or use the online contact form.