LET US BE YOUR
FAMILY'S

ADVOCATE
Will I Have to Pay Alimony After My Divorce?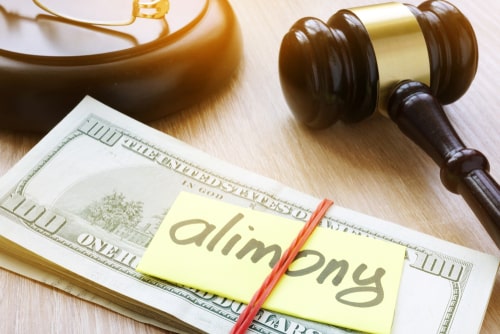 Whether you might have to pay your spouse alimony after you get divorced depends on a number of factors, such as the length of your marriage and whether there is a prenuptial agreement in place. The court will also consider your spouse's ability to earn enough money to meet their needs. Generally, Texas courts are against alimony. However, there are situations where it can be ordered. Spousal support payments are often temporary, lasting only until the divorce is finalized. This is so that neither spouse ends up in a position where they cannot afford housing, food, or other necessities during the divorce. If you are concerned about whether you will have to make spousal support or spousal maintenance payments, it is important to have a qualified Texas divorce attorney assess your case.
How do Texas Courts Decide Whether to Award Spousal Support?
Texas courts will consider a number of different factors when making a decision about whether or not to award spousal support. Factors the court will likely take into consideration include:
Ability to work - One of the most important factors is whether the spouse requesting alimony is capable of working and earning enough to support themself. Courts often will not award long-term alimony in cases where there is no reason the requesting spouse cannot re-enter the workforce.

Length of marriage - Courts know that the longer a person has been out of the workforce, the harder it is to get back in. People who have been homemakers for a very long time are more likely to receive alimony.

Marital misconduct - If the earning spouse committed an act of family violence or adultery or was otherwise cruel to the homemaking spouse, the courts can take this into consideration.

Physical and emotional condition - A person's physical and mental health can impact their ability to earn a living. Courts will take it into consideration if one party has a disability that could prevent them from working.

Contribution to earning power - If one spouse contributed to the other spouse's education or earning ability, such as by supporting them through school, this may become an important factor.
In short, if you have not been married very long and there is nothing stopping your spouse from going back to work, you will likely not be ordered to pay spousal maintenance after the divorce is over. It is very important to have skilled representation.
Contact a McKinney, TX, Divorce Attorney
If your spouse is demanding alimony, The Ramage Law Group may be able to help protect your personal finances. Our experienced Collin County divorce lawyers will strive to prevent your spouse from taking advantage of you. Contact us at 972-562-9890 to schedule your initial consultation.
Finding The Right Attorney Matters. Contact Us Today.
A family lawyer does much more than simply provide legal answers. Our lawyers explore a variety of different solutions to help you achieve your goals and secure your family's financial and emotional future and stability.
To discuss your case or set up a consultation, call us at 972-562-9890 or use the online contact form.