LET US BE YOUR
FAMILY'S

ADVOCATE
Can a Mother Force a Paternity Test?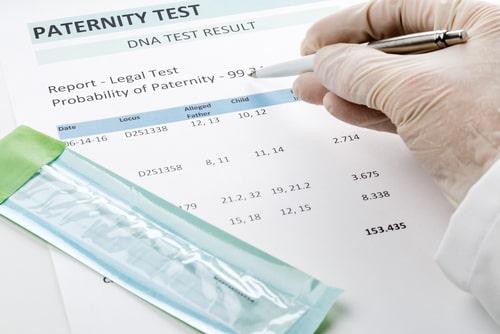 It is, sadly, not uncommon for a man to deny being the father of a child who is in fact, theirs. This can leave mothers without a secondary source of support or care for their babies. Being a single mother can be hard enough when the father does take responsibility. When the father denies paternity and refuses to pay child support or spend time caring for the child, the mother can be left in a very difficult position. Fortunately, in Texas, there is a way for a mother to bring a paternity suit and ultimately force a DNA test if needed. Paternity suits are relatively uncomplicated as far as family law cases go, but the process should still be managed by a qualified Texas paternity lawyer.
How Can a Mother Prove Who Her Child's Father Is?
Children without a legal father are often at great disadvantage, as they can only receive financial support and guidance from one parent instead of two. This is why Texas law enables mothers to start paternity proceedings over the objections of the alleged father.
A mother who believes she knows the identity of her child's father but has not legally established his paternity may file a petition asking the court to declare the alleged father an official legal parent. The alleged father must be served with a copy of the petition and a summons to appear in court for a hearing.
What Happens at a Paternity Hearing?
Texas courts generally try to make paternity hearings easy for all involved. When both the mother and the alleged father appear, the judge will ask the man whether he admits to being the father. If the man agrees that the child is his, the court can then declare that he is the legal father and move on to issues like child support.
However, if the man denies paternity at the hearing, this is when the court is likely to order a DNA test. The alleged father cannot refuse this court-ordered test. When the test comes back, the court will either establish paternity or dismiss the case.
Benefits of Establishing Paternity
After establishing paternity, a mother can then pursue child support and other forms of support from the father. Some of the responsibilities of raising a child can be assigned to the father. The child may also benefit from having a relationship with and guidance from both parents.
Contact a McKinney, TX, Paternity Attorney
If you want to establish who the father of your child is so that you can pursue support and other benefits, The Ramage Law Group can help. Our experienced Collin County paternity lawyers will strive to simplify the process for you as much as possible so you can focus on your baby. Contact us at 972-562-9890 to arrange a confidential consultation.
Finding The Right Attorney Matters. Contact Us Today.
A family lawyer does much more than simply provide legal answers. Our lawyers explore a variety of different solutions to help you achieve your goals and secure your family's financial and emotional future and stability.
To discuss your case or set up a consultation, call us at 972-562-9890 or use the online contact form.