LET US BE YOUR
FAMILY'S

ADVOCATE
How a Lawyer Can Help Domestic Violence Victims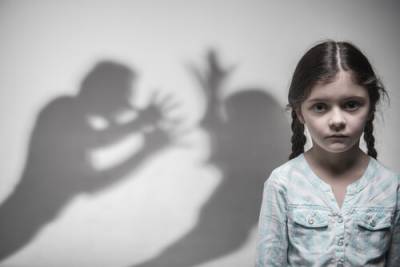 There is simply no excuse for domestic violence. Domestic violence is an issue that affects members of every race and socioeconomic class. If you have endured violence against you or your children perpetrated by a spouse, romantic partner, or a member of your family or household, there may be steps an attorney can take on your behalf to help keep you safe and permanently separate you from your abuser.
The Ramage Law Group takes domestic violence very seriously and is committed to providing assistance to victims. The process of escaping domestic violence is rarely easy or simple, but it can be done. Our goal is to protect you and your children from further violence and other forms of abuse that frequently accompany family violence. If you are experiencing domestic violence, our lawyers can take measures to help you begin a new life free from abuse.
Legal Strategies for Protecting Domestic Violence Victims
If you are facing domestic violence, rest assured that you are not the cause of your abuser's violence. If someone is physically abusing you, it is not because of anything you did or did not do - it is because the abuser is the type of person who inflicts violence on others. Strategies an attorney may be able to employ to protect you include:
Restraining orders - Orders of protection can force the abuser to leave your household at once and not return. It is irrelevant whose name your home is in. The public policy reasoning is that a victim should not be the one expelled from their home due to another's decision to abuse them. Protection orders can also prevent the abuser from harassing, stalking, or having contact with you. Children and pets may also be protected by these orders.

Divorce - Divorce involving violence perpetrated by one spouse against the other tends to be very high in conflict. Even if your marital estate is relatively small, abusers may fight to prevent the divorce, or at least to make it difficult. You need a tough attorney who can act as a buffer between you and your unreasonable spouse.

Supervised or no visitation - Preventing the abuser from inflicting violence or other forms of abuse against the children is a primary goal. If visitation is to be permitted at all, an attorney can include a demand that it be supervised for the safety of the children.

Temporary support orders - Many domestic violence victims have been isolated and will not immediately have the means to financially support themselves or their children. Temporary spousal support and child support may be ordered.
These are only a few of the strategies available to protect domestic violence victims.
Contact a Collin County Domestic Violence Attorney
The Ramage Law Group is skilled in representing domestic violence victims who are in the process of escaping the abuse. Our compassionate and caring McKinney domestic violence lawyers will use any means possible to protect you and your children. Call 972-562-9890 for a free consultation.
Source:
https://statutes.capitol.texas.gov/Docs/FA/htm/FA.85.htm
Finding The Right Attorney Matters. Contact Us Today.
A family lawyer does much more than simply provide legal answers. Our lawyers explore a variety of different solutions to help you achieve your goals and secure your family's financial and emotional future and stability.
To discuss your case or set up a consultation, call us at 972-562-9890 or use the online contact form.