LET US BE YOUR
FAMILY'S

ADVOCATE
Court Strikes Down Law Allowing Firearm Prohibitions for Restraining Order Recipients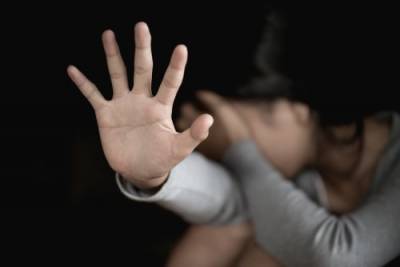 Last week, a federal appeals court in Texas struck down a 30-year-old federal law allowing the government to prevent people who have restraining orders against them from owning firearms. Previously, those who had received restraining orders could have their firearms removed from the home by local police and could be specifically prohibited by the order from handling or having weapons.
The ruling was handed down after police in Texas discovered that a man with a civil protective order against him for harassing his ex-girlfriend had two guns in his home, despite the order prohibiting him from having firearms. The man pleaded guilty to having the firearms, but challenged the law that said the protective order could prohibit him from having a gun, and an appeals court agreed. The U.S. Justice Department is expected to challenge the ruling, which currently only affects Texas, Louisiana, and Mississippi.
What Does This Mean For Existing Restraining Orders?
As the law currently stands, states with their own laws prohibiting recipients of protective orders from having guns will still stand. However, in Texas, having a protective order no longer allows the government to disarm someone. This does not change the laws that say someone convicted of a misdemeanor crime of domestic violence or of certain other crimes, including felonies, cannot own or handle firearms.
At The Ramage Law Group, we understand that this ruling can feel frightening to those who have been threatened by domestic violence. We want you to understand that, if you have a protective or restraining order against someone, no other part of this order is affected; if that person is prohibited from contacting you or your children, for example, that person is still not allowed to do so.
However, if you have further questions or would like to petition for a protective or restraining order against someone, we are here to help. You can still get an order that says:
An abuser has to leave your home

An abuser cannot hurt, threaten, or harass you or your children, or have another person do so on their behalf

An abuser cannot come within a certain distance of you or your children, your home, your children's school or daycare, or your workplace

A victim can get off the same phone plan as an abuser and onto her own plan

An abuser has to get drug testing and/or attend a substance abuse program

An abuser must pay child support or medical support
Contact a Collin County, TX Domestic Violence Victim Lawyer
The recent change in the law does not mean domestic violence victims do not still have rights and protections under Texas law. If you are the victim of domestic violence, and you fear for your own safety or the safety of your children, contact a McKinney, TX domestic violence victim's attorney with The Ramage Law Group. We will fight to keep you safe and make sure you have access to the resources you need during this challenging time. Call 972-562-9890 today.
Source:
https://www.cnn.com/2023/02/02/politics/domestic-violence-guns-fifth-circuit/index.html
Finding The Right Attorney Matters. Contact Us Today.
A family lawyer does much more than simply provide legal answers. Our lawyers explore a variety of different solutions to help you achieve your goals and secure your family's financial and emotional future and stability.
To discuss your case or set up a consultation, call us at 972-562-9890 or use the online contact form.